---
ELETTROIMPIANTI GF IS SERVICE, EXPERIENCE, EFFICIENCY AND KNOWLEDGE.
A COMPANY MADE UP OF PEOPLE
Elettroimpianti GF operates in the sector of building services installations of any kind, both locally, nationally and internationally, wherever our customers request them. 
DIGITAL SOLUTIONS
In addition to implementing various types of installations, we have believed in our ability to come up with the right solutions. Using our experience and digital technologies allows us to respond effectively to new requests that sometimes are not even well defined.
See our applications in the digital world
INCENTIVES
ALL THE OPPORTUNITIES TO SAVE MONEY, CONSUME LESS AND BE MORE ENVIRONMENTALLY SUSTAINABLE.
Increasing the efficiency of each system and building allows us to reduce waste and save money.
Partner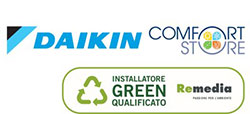 Find out about our services aimed at improving the performance of heating and air conditioning systems.
RESPECT THE ENVIRONMENT: FOCUS ON EFFICIENCY
Summer is coming, are you feeling hot? Do you have continuous problems with your air conditioning systems? Are your maintenance and/or energy costs high? We can help you.